May 1, 2010
The new DLL version is available since yesterday!
This release contains some bug fixes and gameplay enhancements. The most visible part is the new StartMap with additional buttons for votes. All of this part is dynamically generated by the WorldServer, so more options may appear in the future.
With this release a new feature is also available on the website: the list of recent winners for special missions. If you want to see your name displayed at top of them all, you just have to beat "The punishment", "Rush for the head" or "Crash n Massacre".
Read the rest of this entry »

6 Comments
February 28, 2010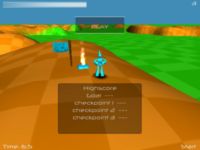 Over the last few days I have taken part in a
French event
about developing a game in a weekend. I've taken this opportunity to test the game-play around the concept of high and low tide of the coopordie2 acid sea.
This project was made with
Unity
game engine and the
FroGame
ProtoPack
. I've spent approximately 14hrs on the software and the result is a playable mini game. With a few enhancements and a little more "terraforming", I think it could be fun

I will probably take another week-end to fine-tune the game, create a fun map and maybe add an online high-score storing system.

3 Comments
February 12, 2010
The
"Character Animation Tips & Tricks" demo
showed at Unite 2009 has been improved and turned into a small game. It was released yesterday on the Unity Technologies
Blog
as both a playable demo and a downloadable project folder with code source.
It shows a range of animation techniques such as realistic foot placement, procedural aiming and head turning, and how to smoothly turn procedural adjustments on and off while reloading.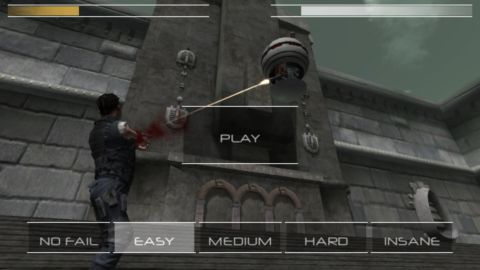 This demo shares a lot of ground with the character management of coopordie2. I've already implemented procedural aiming and head turning from the same base code. But the locomotion system with feet placement could probably be a nice improvement. Showing how Unity developers have implemented the whole thing will also be very interesting.
I will have to fully understand all these animations tricks and their modeling implications when the time comes to contract a freelance 3D modeler for the main character of coopordie2.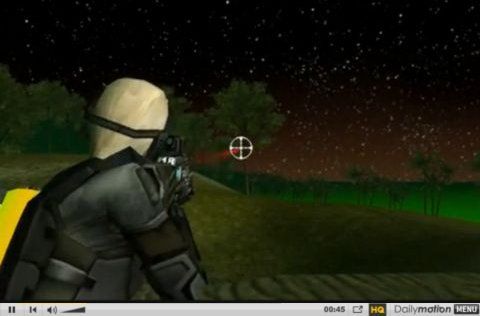 1 Comment